Welcome to the official page of Balanced Bodywork Clinic located in Broadview Heights, Ohio. At Balanced Bodywork Clinic we are committed to providing knowledge and insight about the importance of developing a wellness lifestyle. Over the years Western Medicine has forced us into a "sick-care" state of mind instead of a health care state of mind. Our goal is to break that habit, one person at a time. As a new patient, you can expect to be informed with plenty of knowledge and information that will help you on your journey to a healthier lifestyle. Please, if you have a question or concern regarding treatment DO NOT hesitate to call. Dr. Biondillo will get back to you promptly.
At Balanced Bodywork Clinic we take a whole body wellness approach to addressing a disease state or an injured area. With extensive clinical experience Dr. Biondillo has the ability to identify the underlying cause and the associated systems and areas effected.  Through the use of cutting edge techniques , diagnostics and clinical approach,he then applies a customized treatment plan to optimize each individual patient's overall health.
Once a customized plan is developed, care is delivered using a combination of the the five foundational pillars of health:
*Nervous system function
*Detoxification
*Nutrition
*Exercise
*Hormone balance
Each plan is customized and tailored to each individuals specific needs, as no two people are the same.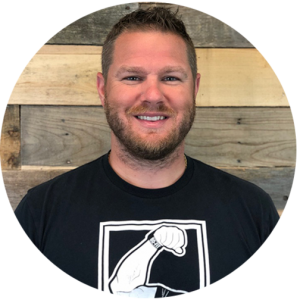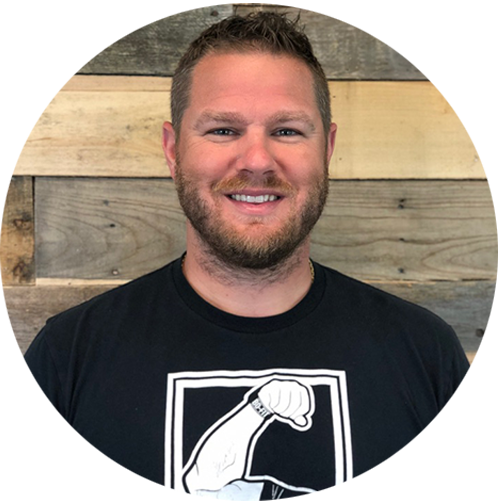 Hi, I'm Dr. Anthony J. Biondillo III, and I am a proud native to the Brecksville-Broadview Heights area where I have resided since I was 8 years old. After graduating from Brecksville, I decided to move to Florida to try to find myself and figure out what I wanted to do with my life. During my 2-year adventure working for a moving company, I severely injured my back that kept me from working and inevitably forced me to move back home to Ohio. Little did I know, I had herniated three of my lumbar discs and was in excruciating pain. Not knowing what to do and being told my only option was surgery, I decided to try a local chiropractor that I was referred to. After a few months of treatment, I was back up and functioning as if nothing ever happened. I was so inspired by that experience that I decided to go to chiropractic school myself so I would be able to help people who are in similar situations as I was. So I packed up, went to Kansas for 6 years, and received my bachelors degree in Human Biology and my doctorate in Chiropractic. After school, I took on an 8-month internship with my uncle (also a chiropractor) in Arkansas. Since we all know home is where your heart is, here I am back in Ohio where I feel the best. I reside here with my wife, Whitney, and four beautiful children Tony, Gino, Lina and Kyla.
As my scope of practice continued to develop, I began moving towards a whole body approach after seeing tremendous results within my patient base. I began seeing that even inflammatory conditions, such as arthritis, can be drastically improved when addressing inflammatory pathways within the body. Since this paradigm shift in my clinical approach, I have been able to fulfill my passion and purpose of helping as many people as I can. There is no greater gratification than seeing an individual improve from a horrific chronic condition to optimized health. I look forward to serving and giving back to the community that gave so much to me.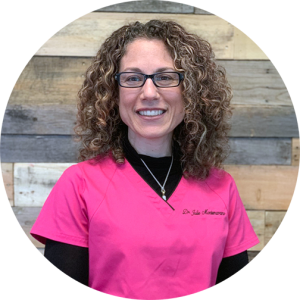 Dr. Julie Montemarano –
A Northeast Ohio native, Dr. Montemarano is a graduate of National University of Health Science in Lombardo, IL. Prior to her chiropractic training, Dr. Montemarano received her Bachelors of Science from Baldwin Wallace College in Berea, OH.
After receiving her Ohio State Chiropractic licensed in 2004, Dr. Montemarano joined the staff at American Chiropractic and Physical Therapy as an Associate Chiropractic Physician, before buying the practice a year later.
Dr. Montemarano loves being a chiropractor; she brings energy and enthusiasm into each and every day while treating her patients. She knows that healthy people do not get sick, do not need drugs, and live much happier and productive lives.
Dr. Montemarano provides you with compassionate, high quality care tailored to your individual needs so that you can attain better health and a better quality of life. Her objective is to help each and every patient attain their maximum health potential and keep it throughout their years.
Dr. Montemarano now resides in the area with her husband and three beautiful children. She loves being active in her community, traveling, crafting, baking and spending time with the family.
CLINIC OFFICE HOURS
Monday 9am - 7pm
Tuesday 9am - 4pm
Wednesday 9am - 5pm
Thursday 9am - 7pm
Friday 9am - 1pm
MASSAGE HOURS
Monday 9am - 7pm
Tuesday 9am - 4pm
Wednesday 9am - 5pm
Thursday 9am - 7pm
Friday 9am - 1pm
CONTACT US

203 East Royalton Road Suite #108
Broadview Heights, OH 44147
Phone: (440) 526-2100
Email: Send Email
View our Privacy Policy